[Electronic parts][Electrical parts][Precision parts][Plastic housing][Metal parts][Others]
Example 1.
Thermoset material, such as Phenolic matreial and DAP material, for electrical devices, temperature endurance > than 400C.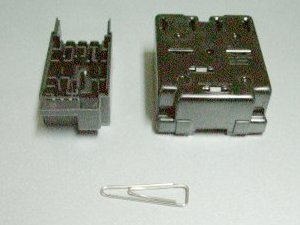 Example 2. Example 3.

Plastic parts coated with conductive metal. Retainer for electrical wire set.
High temperature plastic(PEI material ) coated
with Chrome, and Nickel for light device.
Can apply for EMI shield or small current conduction.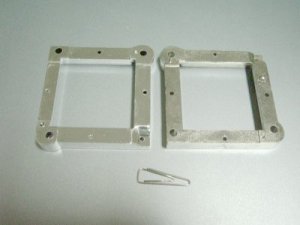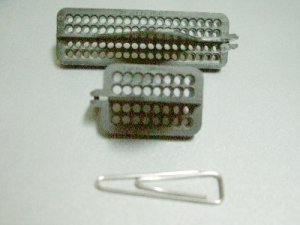 Example 4.
Connectors for automobile and electrical devices.